1. Introduction to Madden NFL 24
Madden NFL 24 is the upcoming installment in the popular Madden NFL series. As the latest addition to the franchise, it carries the hopes and expectations of football fans worldwide. From new features to improved graphics and gameplay, Madden NFL 24 is set to deliver an immersive football experience.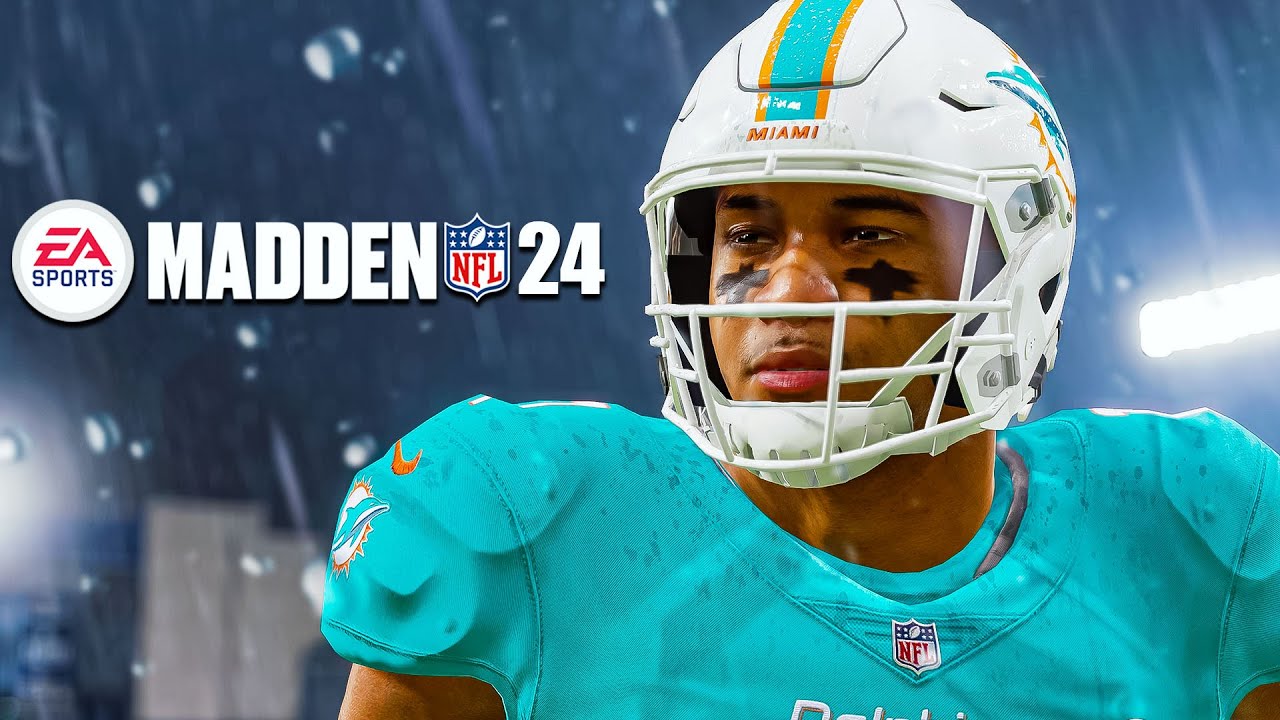 2. Why Madden NFL 24 Could "Make or Break" the Franchise
The Madden NFL series has been a staple in the gaming industry for years. However, with increasing competition and demands from fans for significant changes, Madden NFL 24 is considered a "make or break" game for EA Sports. It's a high-stakes situation that requires the developers to step up their game and deliver a product that meets the expectations of football fans worldwide.
3. Release Date and Anticipation
While there is no official release date yet for Madden NFL 24, it is expected to hit the market around August or early September, aligning with the start of the NFL season. This expected timeline has heightened the excitement and anticipation among fans and players alike, eager to get their hands on the new game.
4. Cover Athlete
One of the most exciting aspects of any Madden game is the cover athlete. In the past, players like Tom Brady, Patrick Mahomes, and Lamar Jackson have graced the cover of Madden games. Fans are eagerly awaiting the announcement of the Madden NFL 24 cover athlete.
5. Exciting Features of Madden NFL 24
Madden NFL 24 promises to deliver an immersive football experience with improved graphics, realistic player movements, and an upgraded franchise mode. The franchise mode is expected to be more in-depth than ever before, allowing players to manage every aspect of their team, fromscouting to player development.
6. Closed Beta Details
EA Sports has also announced a Madden 24 closed beta, providing fans a chance to test out the game's features and provide feedback to the developers. This valuable feedback will help EA Sports fine-tune the game before its official release, ensuring the best possible gaming experience for the players.
7. Competition from Other Football Games
However, EA Sports is not without competition. With other football games like 2K's NFL game set to release this year, EA Sports must deliver a game that satisfies its loyal fanbase and attracts new players to the franchise. The challenge lies in balancing legacy features with innovative changes that enhance gameplay and engage players.
8. Why Buy Madden 24 Coins
In Madden NFL 24, players have the opportunity to build a stronger team by purchasing Madden 24 coins. These coins can be used to buy packs, complete sets, or bid on players at the Auction House. By buying Madden 24 coins, players can enhance their gaming experience and progress faster in the game.
9. Buying Madden 24 Coins from MMOOG
One reliable and affordable seller of Madden 24 coins is MMOOG. Known for fast delivery and reliable customer support, MMOOG offers competitive prices and discounts on Madden 24 coins, making it a go-to choice for many players.
10. How to Buy Madden 24 Coins from MMOOG
Purchasing Madden 24 coins from MMOOG is a simple and hassle-free process. Visit the MMOOG website, select the amount of coins you want to purchase, choose a payment method, and once your payment is confirmed, MMOOG will deliver the coins to your account quickly and securely.
11. Safety and Security Measures
MMOOG takes security seriously. They use VPNs and other security measures to protect your information and transactions, ensuring a safe and secure purchase experience. With their reliable customer support available 24/7, they are ready to assist you with any issues you may encounter.
12. FAQs about Buying Madden 24 Coins from MMOOG
Q: Is it safe to buy Madden coins from MMOOG?
A: Yes, buying Madden 24 coins from MMOOG is safe and secure. They have a reputation for delivering coins quickly and safely.
Q: How long does it take to receive Madden coins after purchase?
A: Delivery time varies depending on the amount of coins and payment method used, but it usually takes only a few minutes to a few hours.
Q: Can I get banned for buying Madden coins?
A: While there is always a risk involved in buying coins from third-party sellers, MMOOG takes measures to ensure safe and secure transactions. They use VPNs and other security measures to protect their customers.
13. Conclusion
Madden NFL 24 is set to be a game-changer, with exciting new features, an immersive gameplay experience, and the thrill of competition. Whether you're a long-time fan of the Madden series or a newcomer to the franchise, buying Madden 24 coins from MMOOG can enhance your gaming experience and help you dominate the game.